How We Can Help
Concrete pools are built to last so getting the right advice is imperative. A well-designed and constructed pool should provide years of enjoyment whilst aesthetically blending with your landscape to enhance the value of your home.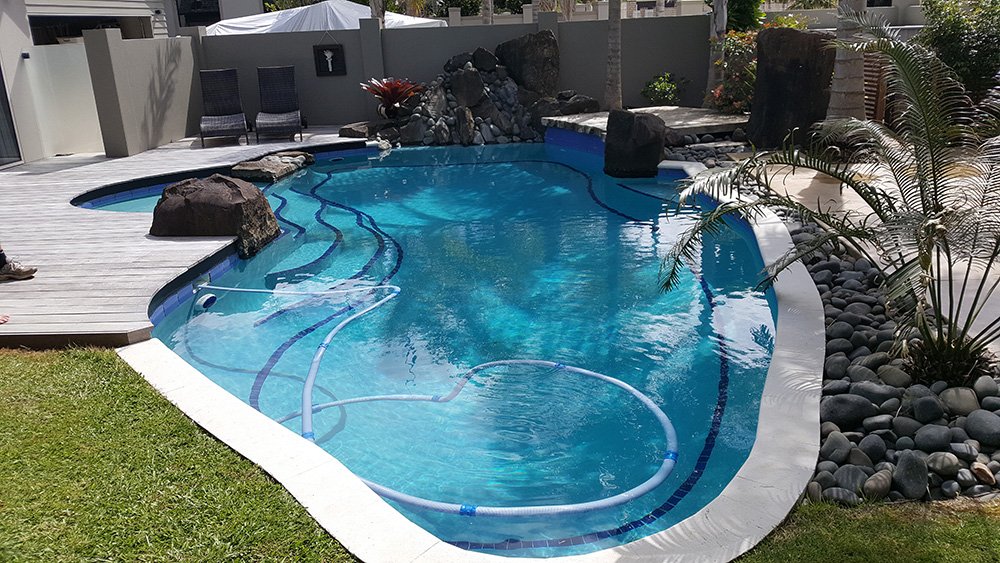 Pool Consultation and Planning
Our experienced team will provide you with comprehensive advice and quality planning, ensuring you are consulted from start to end. We know how important it is for you to fully understand the choices available to you and be kept informed every step of the way.
Design and Build
Choosing the right pool design will ensure you get maximum use and enjoyment out of it. There are a range of important factors to consider including what shape, size and depth will work best for your requirements and site location. You can be confident that our team will work with you to customise a design that delivers on your needs.
Pool Finishes
Choosing the right finish can make all the difference to the aesthetics of how your pool will blend with your landscape whilst ensuring practical use.
We offer comprehensive advice on a wide range of options including tiles, coping stones, pebbles, Quartzon or marble plaster finishes. We can also design and build stunning water features or rock features to create that tropical feel.
Pool Filtration Systems and Accessories
Part of our design and build process includes advice on the best filtration systems to use for your swimming pool. We have a wide variety of options suitable for both chlorinated and saltwater pools.
As part of our comprehensive service, we can also assist you with your pool accessories including heat pumps, pool covers and chlorine.
Revetment Mattress
We have been installing grout filled revetment mattress since 1990, and are well versed in all types of application. We use UV stabilised industrial polyester cloth, and have all the equipment and machinery required to complete an installation. We can install to a prepared surface, or handle the entire process for you i.e. all contouring – compaction trenching and backfilling.
Contact us today for more information or to arrange a no-obligation quote